Vision, Mission and Values
Vision
The Department of Social Work, University of Rajshahi aims to promote human dignity, unity within diversity, family and community well-being, and sustainable development through education, research and community services as well as to end social exclusion, inequities, exploitation and violence by mobilizing human efforts.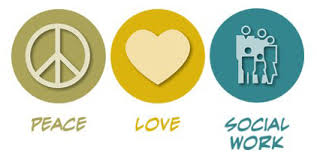 Mission
Our mission is both professional and academic. The Department of Social Work expects to foster social responsibility regarding social and economic justice, and quality of life based on equality for all people regardless of their ethnic, gender, political, ideological, religious, and sexual orientations. In order to do so, the department intends to alleviate and prevent social problems of individual, group and community through providing undergraduate, graduate and postgraduate social work education. Specifically, the missions are as follows:
a) To educate competent, ethical, and generalist social workers who are prepared for beginning social work practice and bringing about qualitative changes in themselves as well as in the societies.
b) To train students for an effective and meaningful practice of social work in the field and foster the attainment of social justice in the society.
c) To prepare social work professionals with the knowledge, principles, values, norms, and skills needed to initiate and sustain change as well as provide creative leadership within the society that upholds individual dignity, respects, diversity, and social justice.
d) To uphold an intellectual climate in the Department that will facilitate faculty and student scholarship and research that contributes to the knowledge and help to understand the current psychosocial and socioeconomic developmental issues.
e) To produce human resources (through our dynamic curriculum) who could meet the needs of the changing globalized society/world and fulfill the demand of current job market as well as could become the civic, rational, humanitarian, peaceful, harmonious, and liberal human beings.
f) To work for the enhancement of the professional standards of Social Work in Bangladesh.
Values
Our values create a framework for social work education, research and services. These include:
Social progress based on equality, social and economic justice, cultural diversity and freedom
Focus on person-in-environment as the central concept to shape both curriculum and practice
Expansion of social work knowledge and its dissemination to students, communities and policy-makers
Promotion of social change and multiculturalism in the community
Empowerment of the social work profession
We also uphold the core values of Social Work Profession:
Respect for the Inherent Dignity and Worth of Persons
Pursuit of Social Justice
Service to Humanity
Integrity of Professional Practice
Confidentiality in Professional Practice
Competence in Professional Practice
We particularly value a commitment to vulnerable people, empathy, equity, safety, collegiality, openness, autonomy, transparency, intellectual curiosity, creativity and a strong sense of humor.