Geological Fieldwork
Fieldwork is a mandatory course in the curricula of Bachelor of Science Honours (BSc Hons) and Master of Science (MS) levels. Students of the Department have to carry out a field mapping in a geologically suitable area, mostly in the Chattogram Hill Tracts and Sylhet or any river-side, in Bangladesh in all first, second, and third year during BSc Honours program.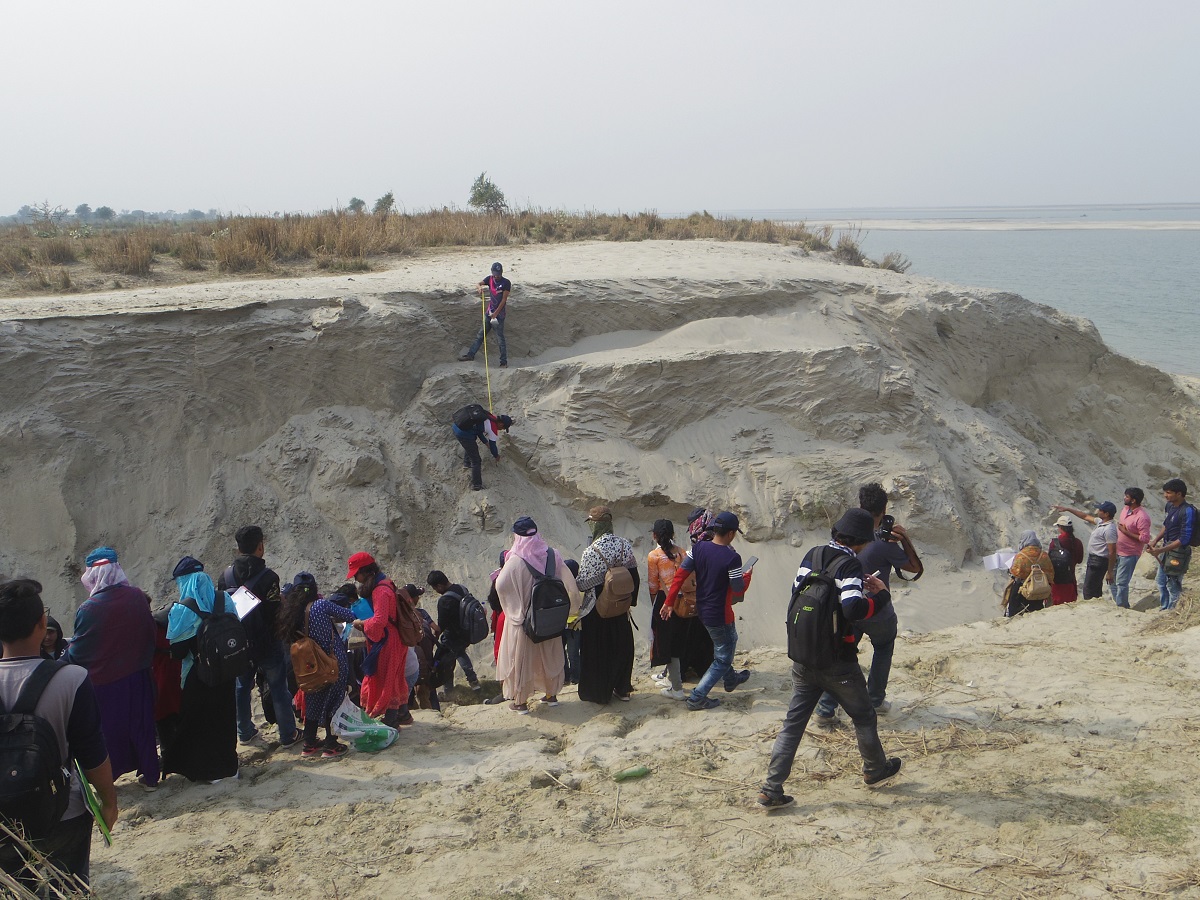 First year students generally cover geomorphic features, sediments with structures and texture, mineralogy, survey related measurements, etc. But students of second and third-year covers all the aspects in first-year, and additionally, structure, stratigraphy, environments, economic geology, geo-hazards and other related aspects.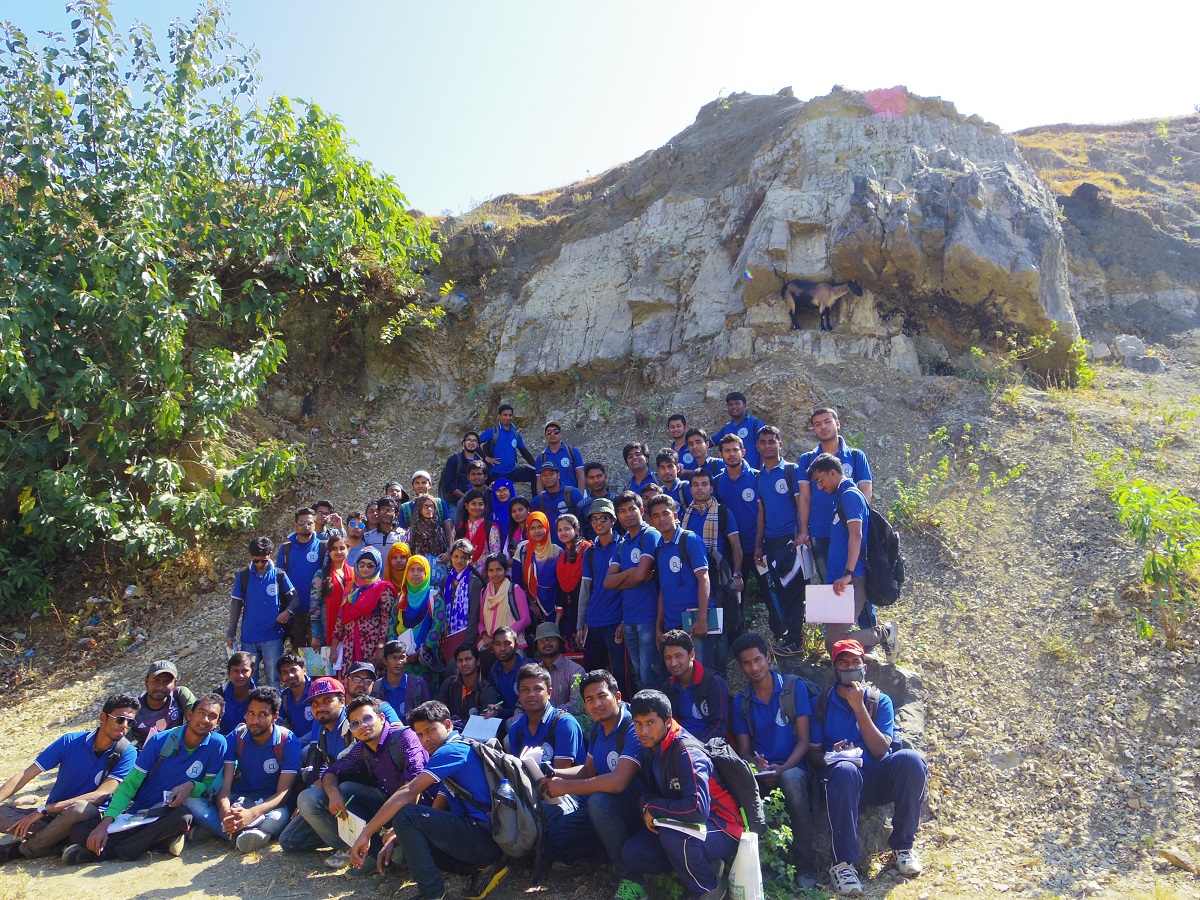 Students of fourth-year generally carry out research project work on any Geology and Mining related topic selected by them and their supervisors and approved by Examination Committee and Academic Committee of the Department. But MS (Group-A) students must carry out a field work/intership in geologically interested areas, mines or industries. Standard field equipments including compass-clinometer, geological hammer, survey apparatus, pocket lens and magnifying glass, hand GPS, measuring tape, altimeter, binocular, etc. are available for the fieldworks. The duration of fieldworks is two days for first year, and seven days in second, third, and MS year.